Sometimes when a chapter of your life ends, it's hard to know what to do next. Hopefully you're fortunate enough to have months to plan your next move, but there are times that life doesn't extend you that courtesy.
A little over a year ago, when I was still a fairly recent graduate, I was laid off from a job that I never really wanted in the first place. I'd been living in my hometown and was having a hard time finding work in my field of publishing, so I'd taken a job as a temporary administrative assistant after months of unemployment. Grad life is hard, y'all. But that job ended suddenly and unexpectedly, and I was left reeling with no idea what to do next.
Knowing that my hometown had not provided me with opportunities to grow in my field, I decided to look into the feasibility of moving to a new city. Within a few days, I'd settled on Pittsburgh. I had a friend from grad school who needed a roommate, so it seemed serendipitous. I packed up my 4-Runner, hugged my family goodbye, and made the 15-hour drive to my new life. Here are my tips for how to move to a brand-new city—and survive.
1. Find a good fit
When deciding where to move, you'll want to keep a few factors in mind, such as your budget, style, types of opportunities, and whether or not there's a support system for you where you're headed. I knew I couldn't afford a major city like NYC or San Francisco, but I didn't want to be somewhere too small either. I'd only visited once before, but I liked Pittsburgh's gritty but up-and-coming feel—and I loved the fact that rent wasn't going to break the bank. It helped immensely that I had a built-in roommate; unless you can afford a one-bedroom and are super good at making new friends, it's useful to pick a city where you know a few people.
2. Get a job—any job—before you move
Unless you have a whole lot of money saved and don't mind taking risks, I would highly suggest finding a job before you make the leap to a new city—even if that job isn't necessarily what you want to do with the rest of your life. Before I moved to Pittsburgh, I nailed down a nanny job that I knew would pay the bills and since moving, I've interned for a literary magazine and gotten a part time job at a bookstore while holding down the original nanny position. Play to your strengths! If you have a lot of serving or retail experience, look into openings in those areas. And there's no shame in a side hustle either! Drive for Lyft or deliver for Postmates. You can always drop those kinds of jobs when you no longer need them. It's a lot easier to find a full-time job in your field once you're in the city you're moving to, rather than trying to find something from across the country; you don't have to wait for your big break before you move.
3. Come up with a plan
Take time before you move to plan out what you'll need—a job, an apartment, enough money for savings, etc.—before you pack up your life. These things require a bit of patience and planning. When you're sick of your current job or town, you may be tempted to pick up and move ASAP, but the last thing you want is to be stuck in a new city with no money, no job, and no support system. Zillow and Trulia have been excellent resources for me for finding accommodation and Niche is a great site for finding a neighborhood that matches what you need. You'll also want to make sure you have enough saved up for travel costs, deposits, first month's rent, and living expenses until you get that first paycheck. The planning will pay off, I promise!
4. Remember you won't be in Kansas anymore
I'm not the type to harp on about safety, but if you're from a small town (like me) and you're used to leaving your doors unlocked and packages on the front stoop all day, that might not fly in your new neighborhood. I recently moved to a busier neighborhood from one that was a bit more suburban and forgot to lock my car one night. The next morning when I got in it to go to work, I saw that everything had been pulled out of the glove compartment and the console and that all the spare change in my cupholders was gone. Being that the usual state of my car is Cluttered Chic, I admit that it took some time to realize what happened, and when I did, I was a little unnerved. There was no real harm done, but it was a reminder to always lock up and to be aware of my surroundings.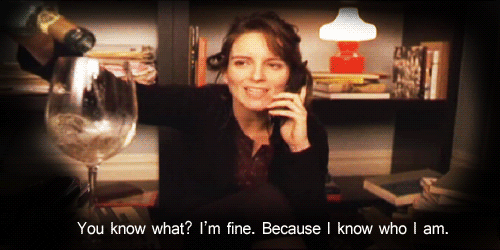 5. Make that move!
Once you have all your ducks in a row, pack it up! When you get settled in your new digs, get out there, explore, and keep an open mind! Homesickness may come for you, but the busier you are, the less you'll feel it. You may find it helpful to sign up for yoga or art classes or join an organization you're interested in. I've also found that Bumble BFF is a great way to make new friends! The more you grow your network and the more involved you are, the more at home you'll feel.
Moving to a new city might be a bit intimidating at first, but there are times in life when comfort levels need to be pushed for personal growth. As long as you've done your homework and you're well-prepared, making a move may be just what you need!
Katie Hatcher is a freelance writer and copy editor living and grinding in Pittsburgh. She loves books, traveling, and bad puns. You can find her on Instagram and Twitter at @katiedid610.